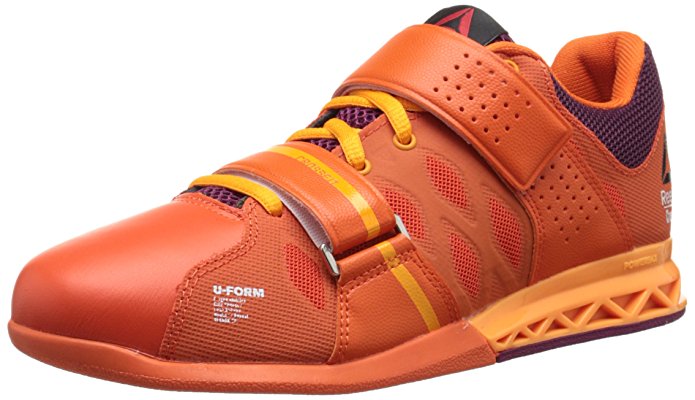 Have you ever felt unstable while lifting weights? I'm sure you have unless you are a professional Crossfit athlete! Look at this babies, they are trendy, beautiful and guaranteed to help you stay more stable with the bar over your head when you snatch.
This Reebok CrossFit lifter delivers the perfect platform for stability during lifting workouts. A heat-activated foot wrap molds to you for a customized fit with no break-in time. Two added strap closures lock down the feel, and heel clips hold your foot in place.
These shoes will help your form and serve you a long time due to a good quality of material, I say this is a very good investment. I own one, and I totally in love with them!