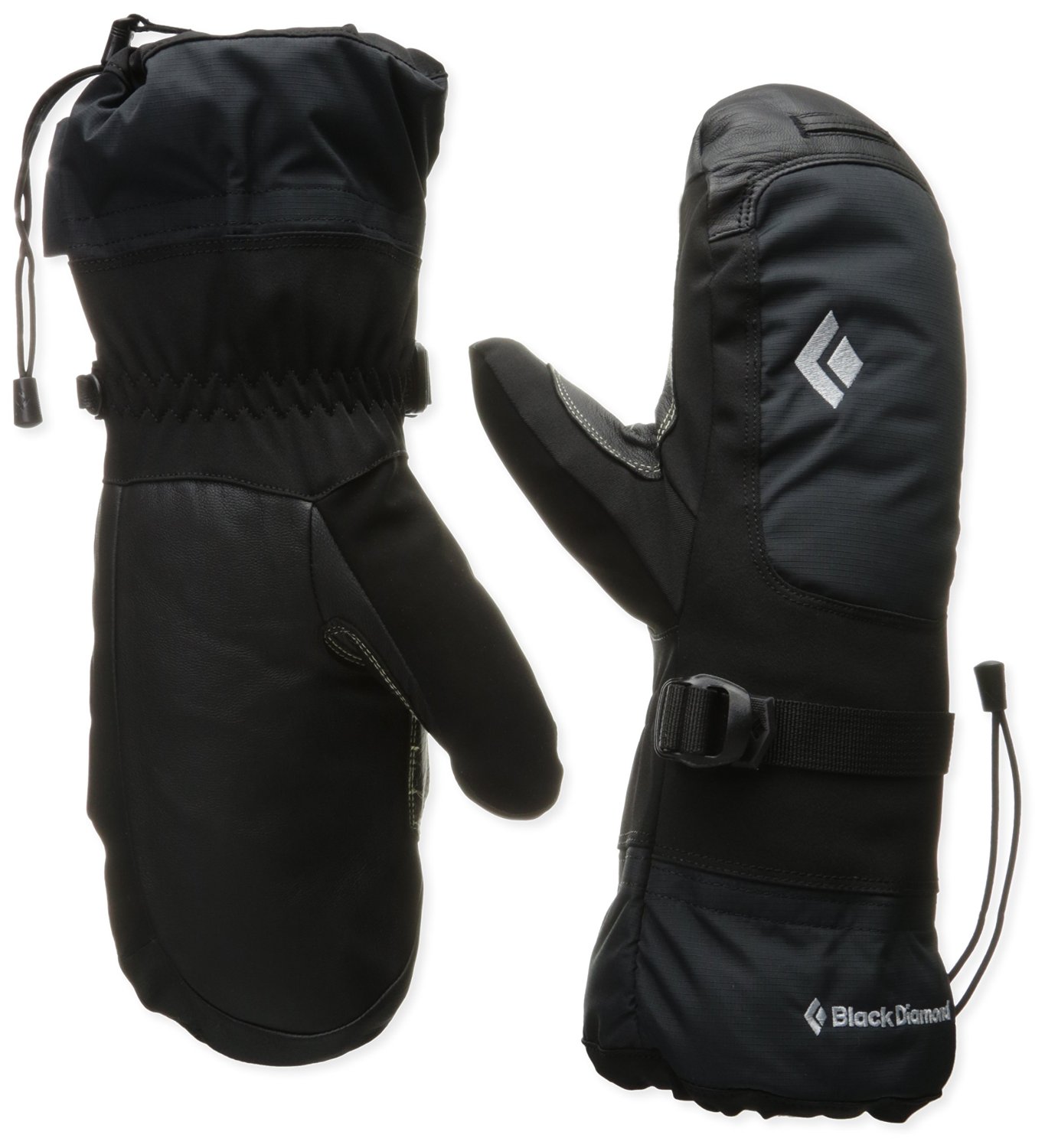 October 10, 2016 12:10 am
It is very important to stay warm on the mountain, and staying warm always means staying dry as well. Between a proper layering system and comfortable helmet with goggles, gloves are next on the list of most important gear to bring with you to the mountain. More often than not our hands and feet are first to get cold out on the mountain. It is a well agreed upon fact that mittens are warmer than gloves, primarily because they keep your fingers together, trapping more body heat. All the extra heat you save is well worth the minimal functionality you trade-off when going with mittens over gloves.
Heat loss is one of the reasons why our hands get cold. Second and perhaps most common culprit is moisture. The outer shell of the mitten must be waterproof and at the same time breathable. Sounds like an impossible feat but it is not. The key to the perfect material is one that allows passage of air while not allowing passage of water. This is achieved rather simply by manufacturing the membrane of the right density. Air molecules are much smaller than water molecules, if you get the density right, you get the best of both worlds. Black Diamond Mercury cold weather mittens get it right in all aspects that are required for the ultimate mitten.
All the required features that Black Diamond Mercury cold weather mittens deliver on:
Removable liner made from high-loft fleece to keep you warm in harshest of environments
100% waterproof outer shell made from Pertext Shield
Goat leather palm liner to provide superior grip
High wrist enclosure to keep the snow out
Don't be fooled, you will find a wide range of marketing schemes, trying to sell you an inferior product while advertising features such as "use your phone while wearing gloves". Let's be real, on the mountain your warmth and comfort triumph all else.