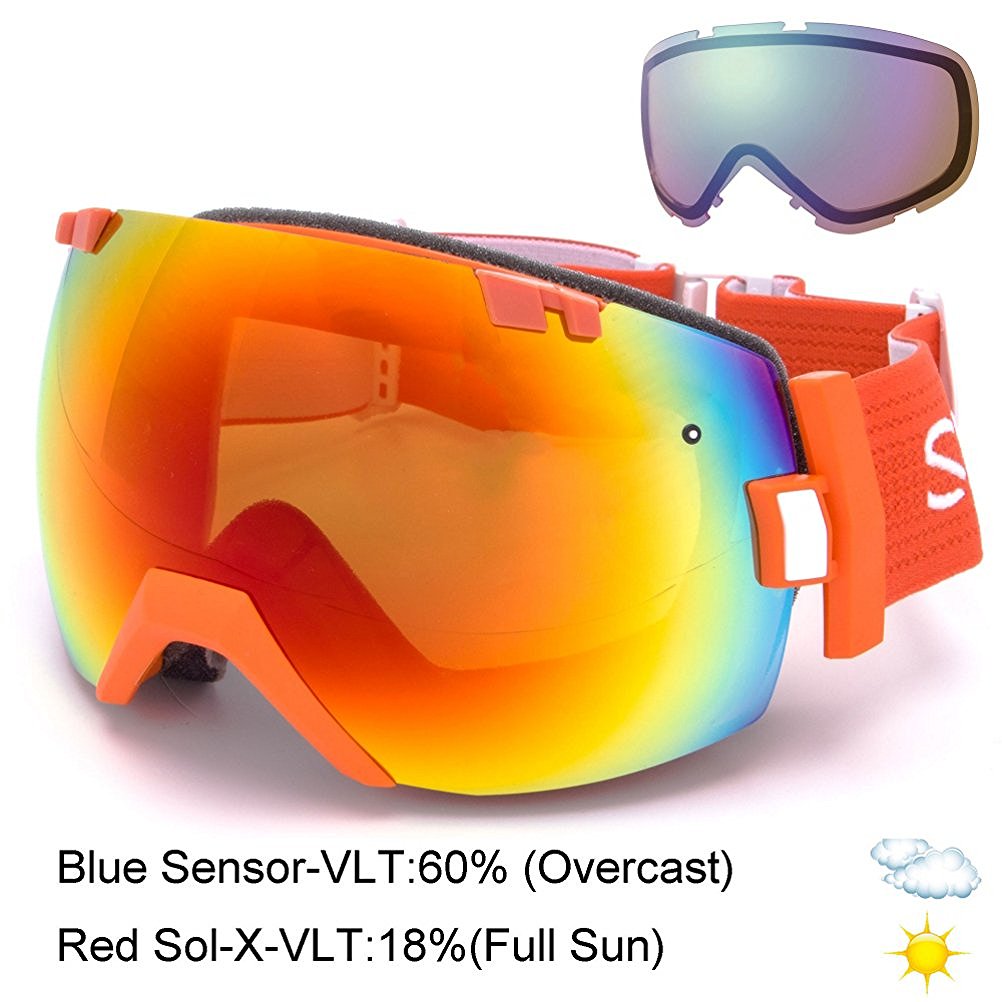 Be it skiing at the resort or a backcountry touring, few things are worse than not being able to see in front of you because your goggles fogged up. Surprisingly, it is very hard to find a pair of goggles that actually meets this most basic of requirements, anti-fog. Smith Optics I/OX goggles excel beyond the basics and provide superior protection from the elements. Perfect choice for anybody from intermediate to advanced and comes in a variety of colors to also be a stylish choice. From the technical perspective, Smith Optics I/OX goggles offer the full spectrum of functionality, starting from comfortable helmet fit to replaceable lenses and everything in between.
You don't have to look any further for the best and the only goggles that will serve you a long time, stop wasting money on mediocre goggles sacrificing comfort, style, and protection. One often overlooked feature when selecting the perfect goggles is helmet compatibility. Smith Optics I/OX goggles are helmet and eyeglasses compatible ensuring a wide field of vision. Some other specification highlights include:
Replacable lenses to ensure perfect view in a wide range of conditions
Highly durable construction
Floating foam membrane ensures a comfortable fit for all head shapes
Ultra-wide, silicone backed strap to ensure the goggles stay in one place
The search is over, Smith Optics I/OX goggle will elevate your skiing or snowboarding to a new level with your newly found ability to perfectly see in front of you. Don't foget to checkout the only duffle bag worthy of carrying this gem of a goggle.